15 Luxury Hotels in Nigeria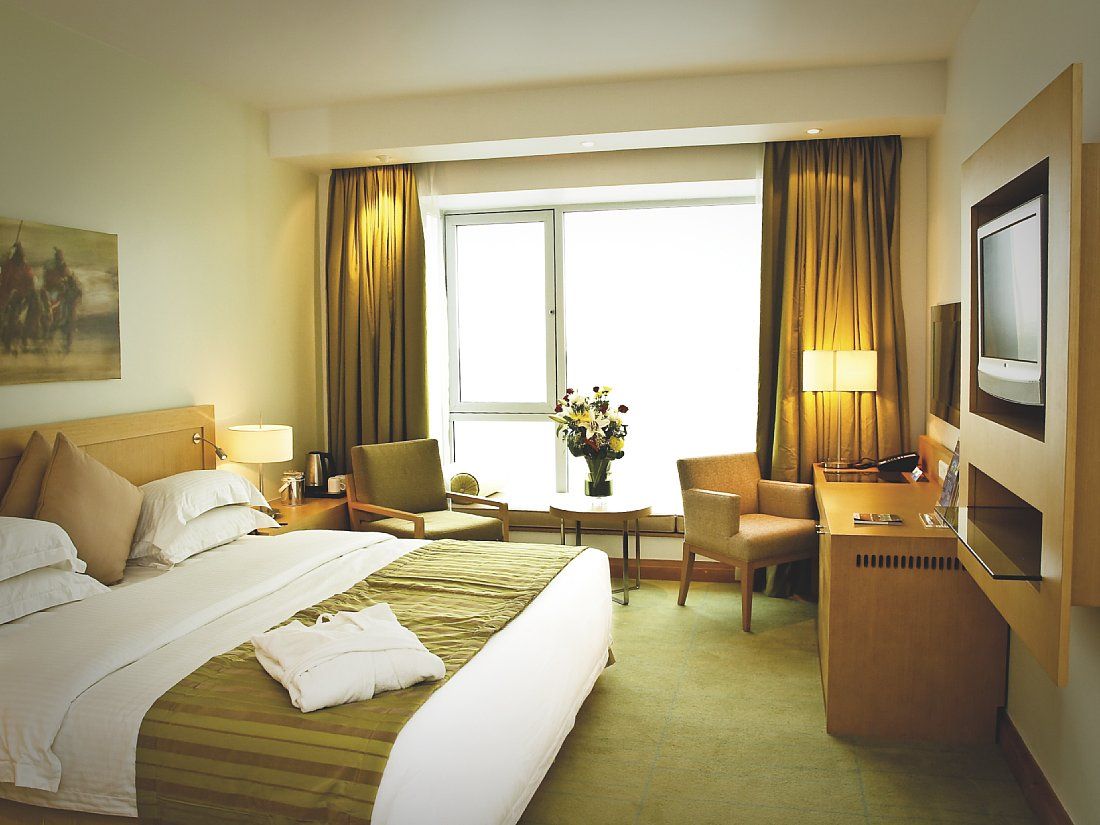 1. Radisson Blu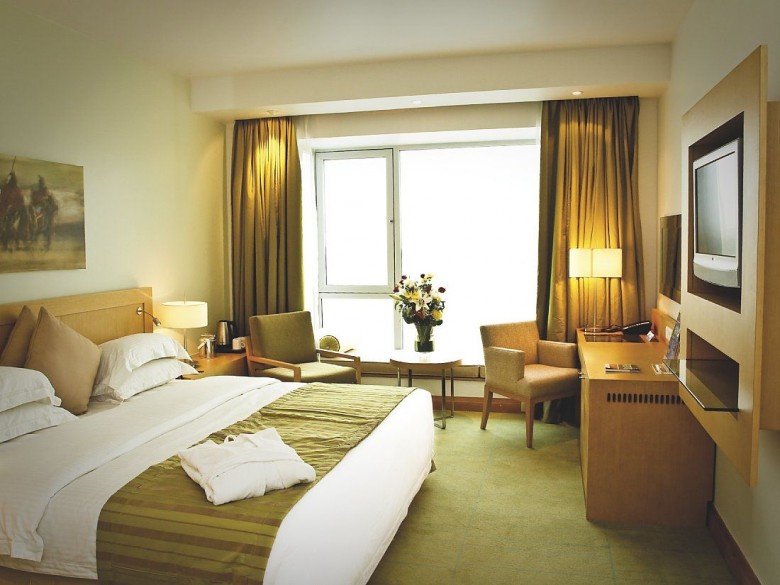 Radisson BLU is bound to impress anyone with its luxurious and beautifully designed 170 rooms and suites, lagoon back-drop and top-notch facilities. The hotel is ideal for every guest including honeymooners and it's also perfect for families. For fine dining, its renowned restaurant, Buffet-style offers both local and international cuisine. Radisson is bursting with luxury wonders that come in shape of quality furniture and contemporary designs. It pairs luxury and comfort with a retreat feeling. Visit: Radisson BLU Lagos
2. InterContinental Lagos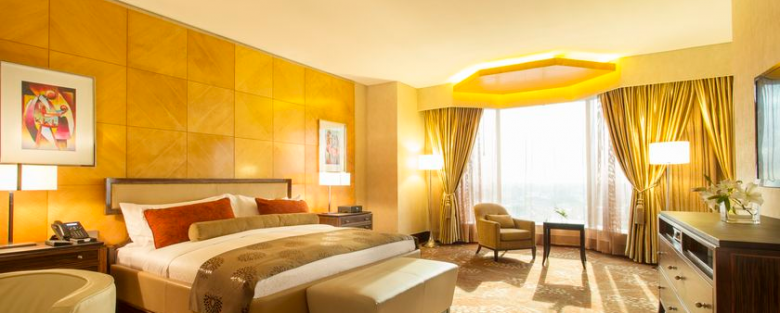 We totally love the style, refinement, elegant décor and a variety of delicious dining options that this luxury hotel offers. Accommodation in this hotel is sumptuous, deluxe rooms, fitness and spa facilities, laundry services, outdoor swimming pool and other top-notch facilities. The hotel is nothing less than fantastic and is specialized in luxury to enhance a relaxing stay. The hotel is located Kofo Abayomi Street – Plot 52, Victoria Island in Lagos. Visit: InterContinental Hotel
3. The Wheatbaker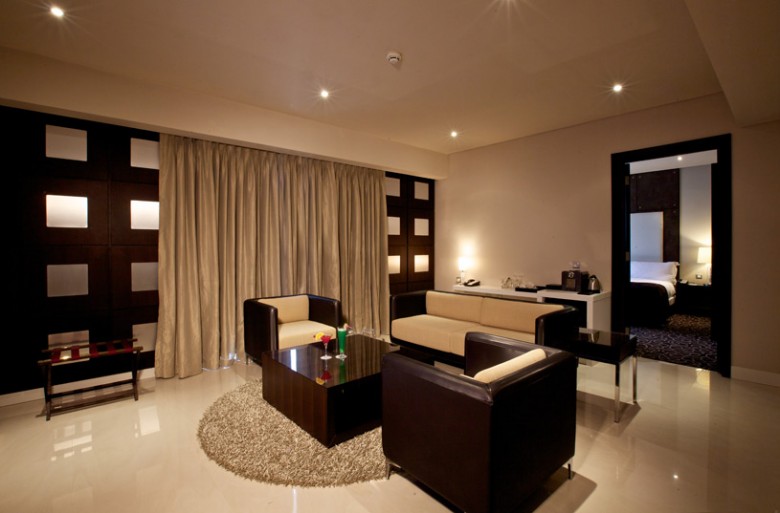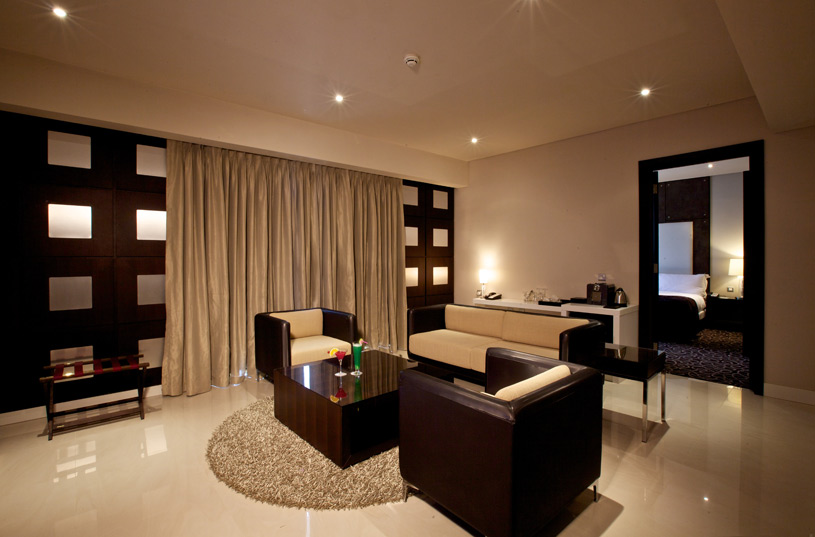 The Wheatbaker Hotel, a haven of refined taste, is located just in the heart of Ikoyi in Lagos. The hotel is made up of world-class spa, swimming pool, the grill room bar, air-conditioned rooms and suites. The hotel has an unmatched reputation for providing guests with luxury service and accommodation.Visit: Wheatbaker Hotel
4. Sheraton Abuja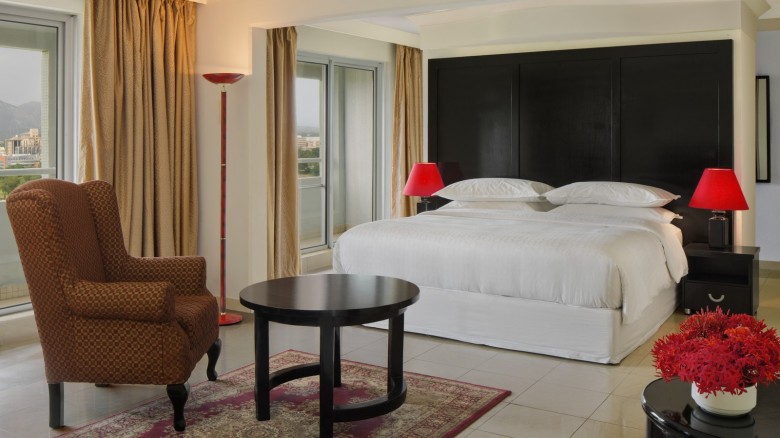 One of Nigeria's most prestigious hotels, Sheraton Hotel, a luxury collection hotel is located in the heart of the city. The hotel has hosted renowned personalities in its 540 rooms including suites. Its outstanding meeting and conference facilities are contemporary and modern with a reputation for stylish, political and trendy events and parties in Abuja.  The hotel features a variety of unique restaurants and bars; bakery shop, fitness facilities, swimming pool, business centre, beauty and barbing salon and many other top-notch facilities. For Golfers, the hotel is in close proximity to the IBB Golf Course, which is less than 15 Minutes' drive. Sheraton Abuja offers guests a memorable experience. Visit: Sheraton Abuja
5. Transcorp Hilton Abuja
Located just 40 minutes from Nnamdi Azikwe Airport, Transcorp Hilton hotel combines comfort with elegance and refinement in its rooms and suites, conference/meeting rooms and other exceptional facilities. The hotel offers solitude through a pleasant blend of stunning décor, quality furniture and fine dining, which will make you fall in love with life and enjoy time with your loved one in the luxury setting. Visit: Transcorp Hotels Abuja
6. Grand Towers Hotel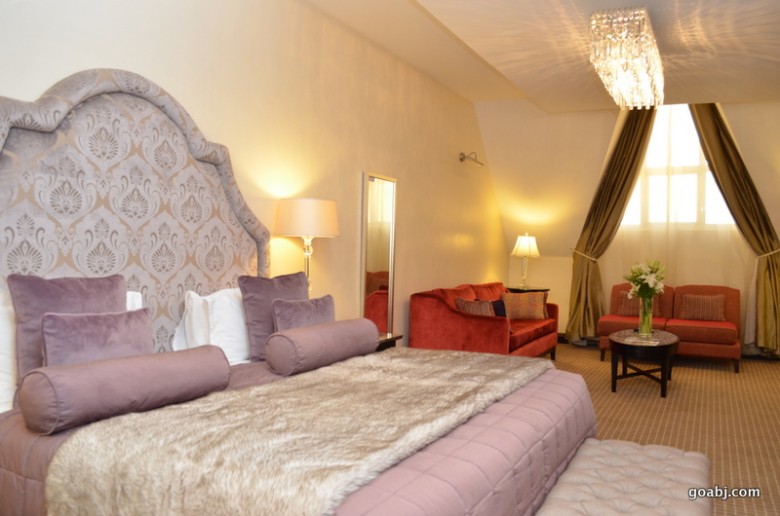 When you experience the luxury the Grand Tower Hotel offers, it'll be hard to believe you are actually in Nigeria. This is a grandeur haven of peace from where you can enjoy all the luxury you can ever think of. Grand Tower Hotel is a modern boutique hotel, a place to enjoy enhanced value during your stay by taking advantage of their exclusive services, amenities and offers. Visit: Grand Towers Hotels
7. Federal Palace Hotel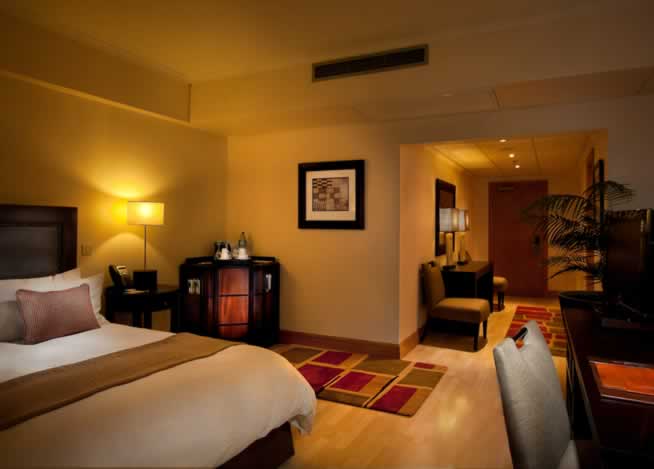 With a nod to its renowned past, the Federal Palace Hotel has taken an impressive dive into the future. Federal Palace is a well-known Lagos city luxury hotel – a blend of old and new, from a historic gem to an opulent and modern hotel. It features royally-designed rooms and suites with stunning Atlantic Oceanside views, which provide a luxury setting for relaxation and inspired stays in Lagos. The hotel has a collection of excellent amenities such as sophisticated casino, outdoor swimming pool, terrace and restaurant, garden and multi-purpose meeting and event halls which is ideal for weddings, political and corporate events and social gatherings.Visit: Federal Palace Hotel
8. Le Méridien Ibom Hotel & Golf Resort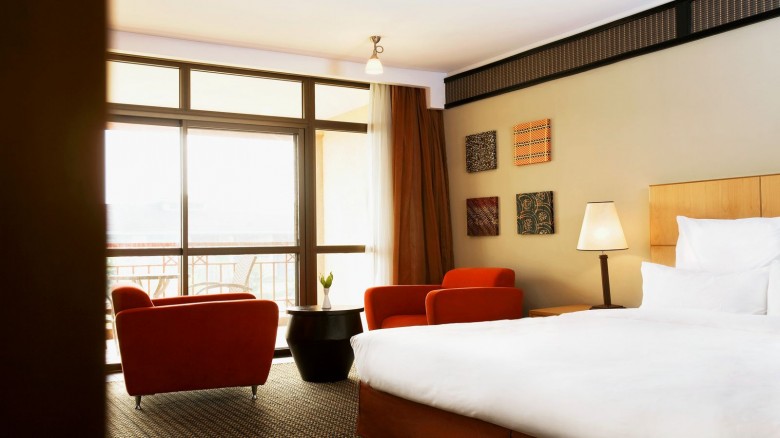 If you are looking for a realm of outstanding luxury and indulgences, look no further. Le Méridien Ibom Hotel & Golf Resort is a luxury resort, located in Akwa Ibom State, offering elegant accommodations, world-class resort amenities including a golf course, unique dining options and many more, alongside luxury hotel accommodation and matchless service. This is where only the most elaborate people come to stay, play and live. Visit: Le Méridien Ibom Hotel & Golf Resort
9. Swiss International Mabisel

Located about 40 minutes from the Port Harcourt International Airport, Swiss International hotel provides business and leisure travellers a luxurious urban retreat in the heart of Port Harcourt. The hotel offers classy and spacious rooms which are well equipped with luxury conveniences. If you want to surround yourself with endless elegance during your vacation or stay in Port Harcourt, you should probably head to Swiss International Hotel. It offers the best luxury accommodation in the city. Visit: Swiss International Hotels
10. Le Méridien Ogeyi Place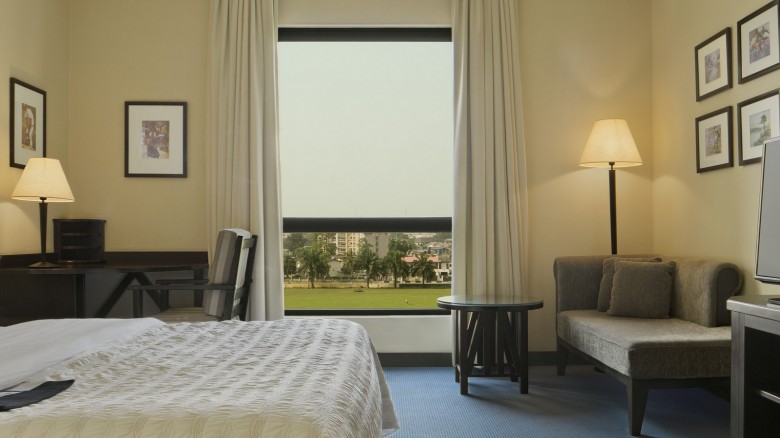 Le Méridien Ogeyi Place is an impeccable quintessence of all qualities tantamount with the quality of Starwood Hotels. If you want to have a taste of Nigerian luxury and hospitality, this is the best place to get it. The Nigerian heritage is woven into everything they do, from pleasing service to unique hospitality. Located in Port Harcourt, the hotel reflects the city's spirit in a tuneful blend of contemporary and cultural sophistication. The hotel features 85 guest rooms and suites, fitness centre, restaurants and bars, business center and other excellent facilities. Visit: Le Méridien Ogeyi Place
11. Four Points by Sheraton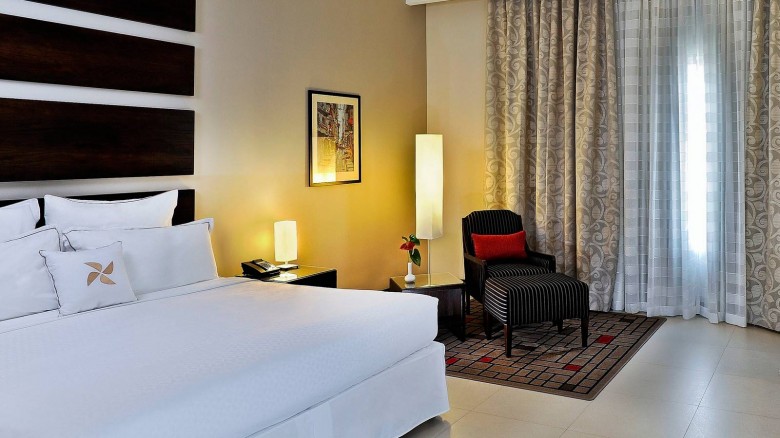 Ideally located in the serene suburbs of Victoria Island in Lagos, Four Point by Sheraton offers guests an extravagant and memorable stay. The hotel boasts a variety of luscious dining experiences, world-class accommodation and exclusive services including a full-service spa and fitness centre and a glittering infinity pool. The hotel delvers the best in luxury and it's really a perfect place to relax and unwind! Visit: Four Points By Sheraton.
12. Best Western Premier Hotel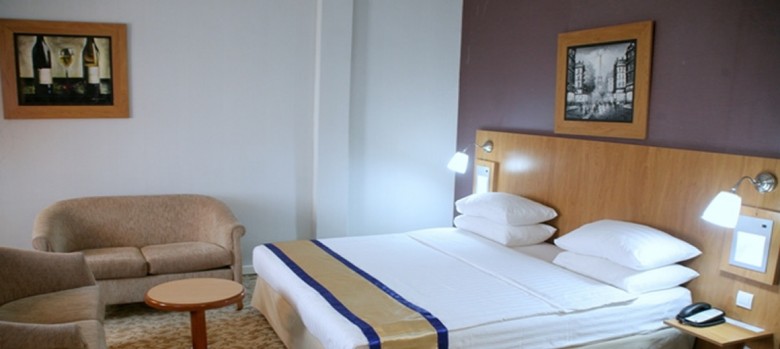 Best Western Premier Hotel redefines luxury and class, the hotel delivers its renowned expertise to Port Harcourt hospitality to provide a wholly new and refined Bangalore hotel experience. The luxury hotel features a stylish, tuneful ambience, which highlights the relaxing comfort of a natural day. It boasts deluxe rooms and suites that feature fashionable design and upbeat décor. The hotel provides guest with a wealth of amenities designed to provide a relaxing and luxury retreat.
13. Eko Suites and Hotels

Eko Suites and Hotels is a luxurious and sophisticated idealistic retreat, for both business and leisure travellers and guests. The hotel is punctuated by natural landscaping and ocean views that create calm spaces and tranquil ambiance. Its prominence is its elegance and appeal, which blended naturally with contemporary coziness and amenities. Every single room and suite offers all the modern conveniences to complement it. Visit: Eko Suites and Hotels
14. Protea Hotel, Ikeja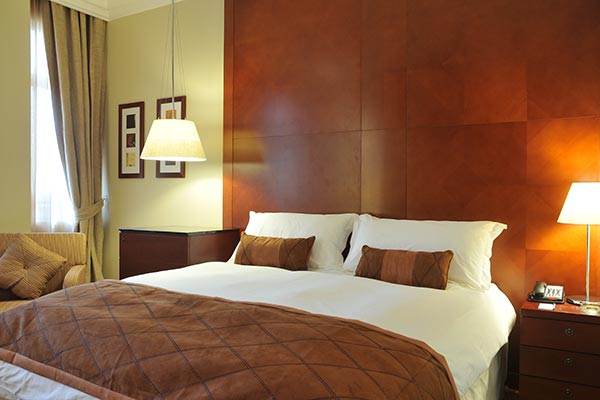 Protea Hotel is an exceptional hotel located in the Government reserved area in Ikeja; it is equipped with modern facilities and contemporary comfort. It is located with major companies and entertainment spots and a short drive to Lagos Airports. The hotel offers a variety of luxurious guest rooms, tastefully designed with elegant décor and quality furnishings. Its restaurants create authentic cuisine as well as intercontinental dishes from around the globe. Visit: Protea Hotel, Ikeja
15. Southern Sun Hotel

Southern Sun Hotel brings you world-class luxury with warm hospitality that will make you feel at home. This luxury hotel offers a range of accommodation, dining and recreation options that are comparable with the best luxury hotels in the world. Other facilities include swimming pool, fitness centre, outdoor terrace, and many more. The hotel provides business and leisure travellers with a luxurious urban retreat in the heart of Lagos. Visit: Southern Sun Hotel